The Joint Responsibilities of Temp Staffing Agencies and Host Employers
The Temporary Worker Initiative defines the responsibilities of temporary-worker staffing agencies and host employers to protect temporary workers under the federal Control of Hazardous Energy (Lockout/Tagout) Standard (29 CFR 1910.147).
What is the LOTO Standard?
The Lockout/Tagout (LOTO) Standard identifies the control of energy hazards for all forms of energy: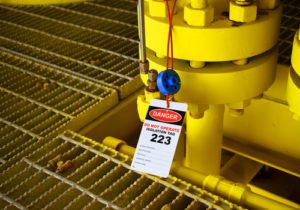 Electrical
Mechanical
Hydraulic
Pneumatic
Chemical
Thermal
Contract Language & the LOTO Standard
The temp agency and the host agency are joint employers, and both are responsible for ensuring that temporary employees are properly protected against the sudden release of stored energy. Host employer and temp agency jointly review the task assignments, identify job hazards, and define the details of the protections and training to be provided.